Leaflet Distribution and Delivery Dublin
All Homes provides a fully professional leaflet distribution service in Dublin. Dublin, being the capital city of Ireland, is the most complex and busiest location in Ireland with lots of demographic diversities. We at All Homes can help you to target the most potential group of audiences for you with our demographic profiling and Eircode mapping services. Be it a large map zone, a specific small zone or targeting based on a specific interest, All Homes can help you to plan the campaign that provides the best result for you.
The total number of deliverable homes in the entire county of Dublin is 404,408. The City of Dublin is the area administered by Dublin City Council, but the term "Dublin" is also used to refer to the contiguous urban area which includes parts of the adjacent local authority areas of Dún Laoghaire–Rathdown, Fingal and South Dublin. Together, the four areas form the traditional County Dublin. This area is sometimes known as the Dublin Region. The population of the administrative area controlled by the City Council was 554,554 in the 2016 census, while the population of the urban area was 1,173,179. The County Dublin population was 1,409,227 and that of the Greater Dublin Area 1,904,806. The area's population is expanding rapidly, and it is estimated by the Central Statistics Office that it will reach 2.1 million by 2022.
At All Homes, we collect and update the information on the number of deliverable homes and exclude "no junk mails" and apartment counts from all our quotes. Rest be assured that you will only be charged for the exact number of homes that we deliver your leaflets to.
Have a look into the zone-wise breakdown of the total number of deliverable homes for leaflet distribution in the north and south of Dublin.
     Number of Deliverable Homes – Dublin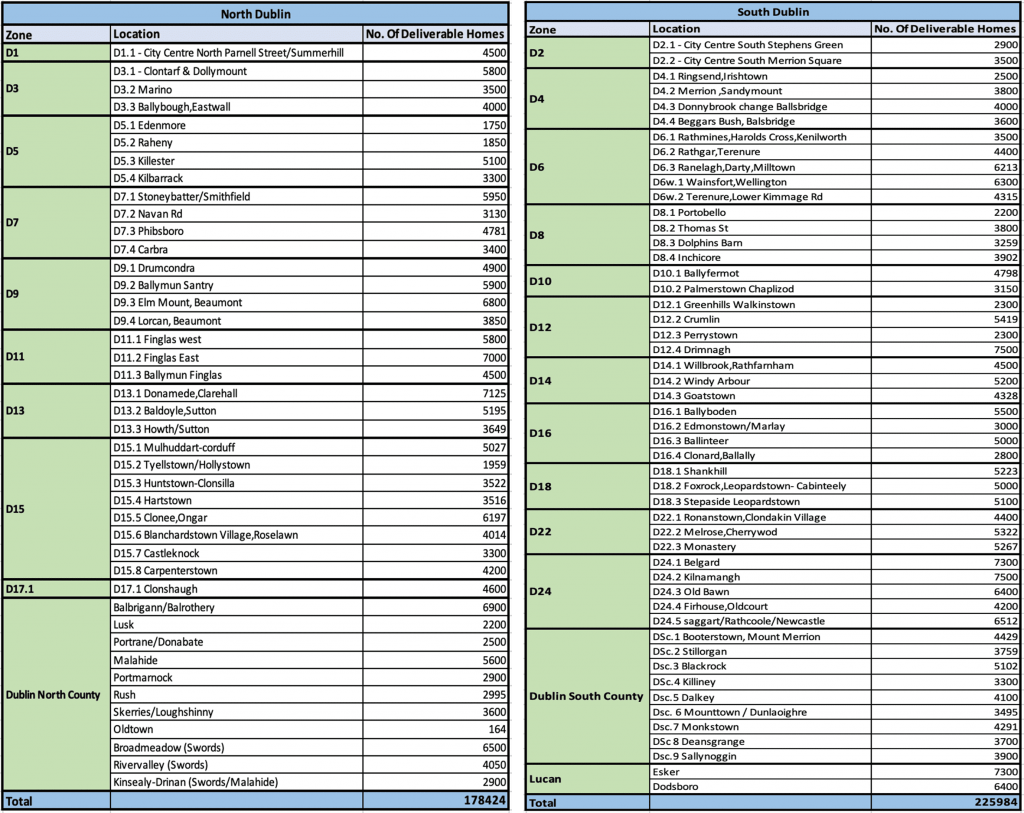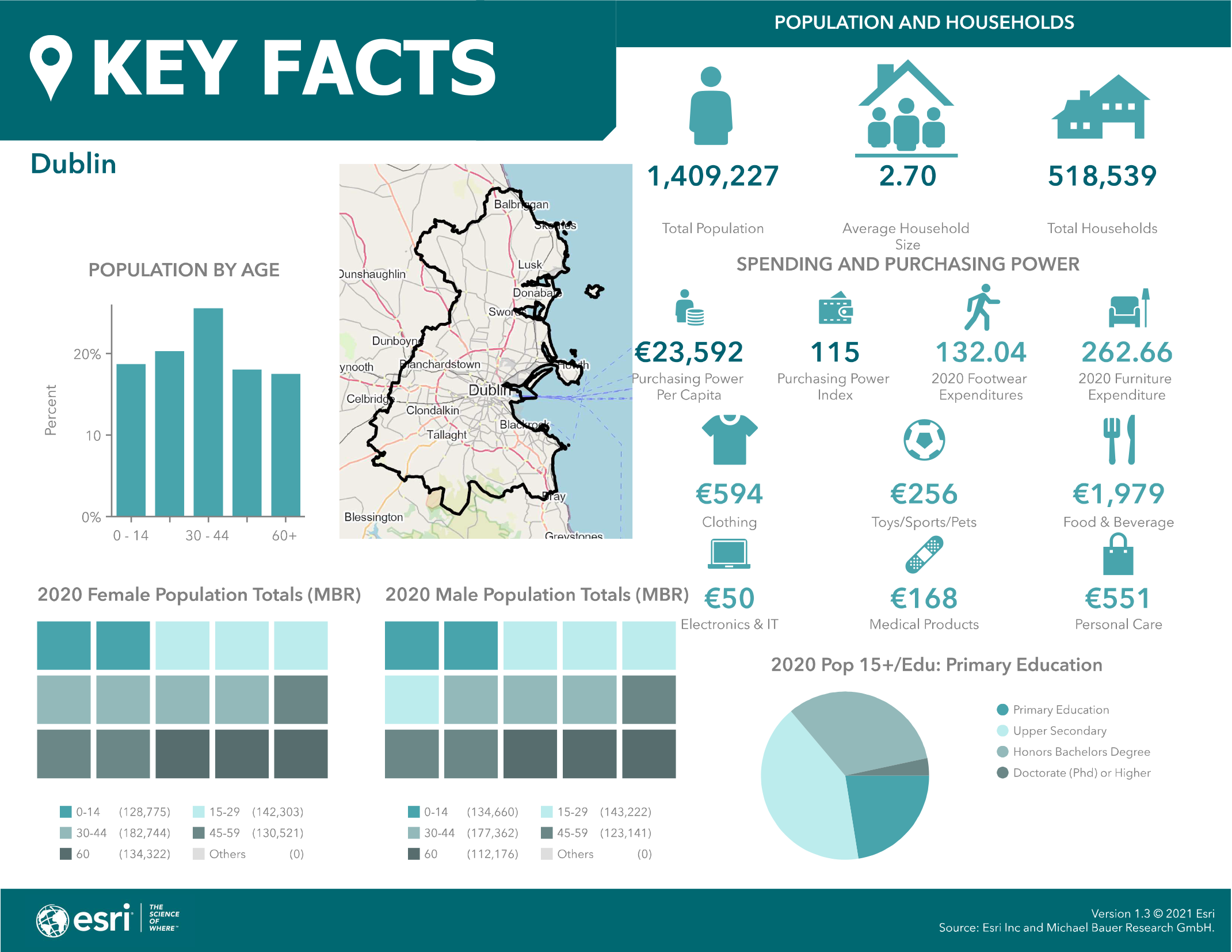 Example of one of the Demographic Profiling for Leaflet Distribution Campaign in Dublin.
Get the best results from your Leaflet Distribution Campaign in Dublin with our Demographic Profiling Service
With a total population of 1,409,227 and 518,539 households, Dublin stands as the biggest county in the Republic of Ireland. If you want to cover larger map areas in Dublin, we can help you to create a client persona for your business and create a demographic profile to target the audience best suited for your kind of business.
We have a Quality Control Mapping Administration team that analyses data from various reliable sources like Esri and create your demographic profile based on your requirements.
Demographic profiling can be done based on various factors like income, gender, education, spending power, interests, etc. This method of planning a leaflet distribution campaign has proved to deliver the best results for businesses targeting large geographic areas.
Reach out to us for a FREE consultation
If you would like to know more about Leaflet Distribution and Delivery in Dublin,
please call us at (01) 623 7155 or email us to sales@allhomes.ie or drop us a message below.